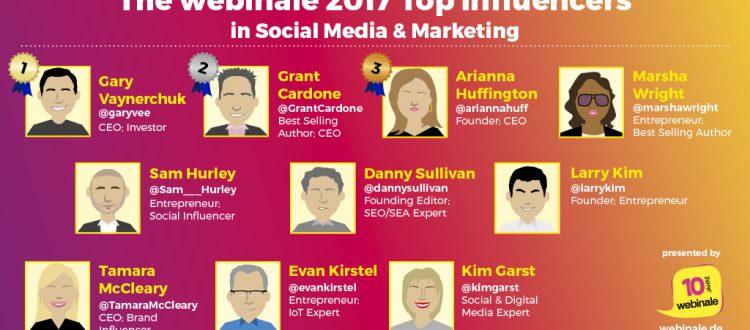 Digital marketing, user experience and web design – these are all important components of the web and thus the Webinale – the holistic web conference. There, Digital professionals, trendsetters and creators are exchanging ideas across all industries. For this reason, the Webinale presents to you the Top 20 Social Influencers for these areas.
The influencer list includes the most exciting and influential personalities on the web and was created by analyzing thousands of Twitter profiles. In addition, we have extracted MozRank and Klout scores, which stand for quality and impact.
Congratulations to all the influencers who have made it into our Top 20!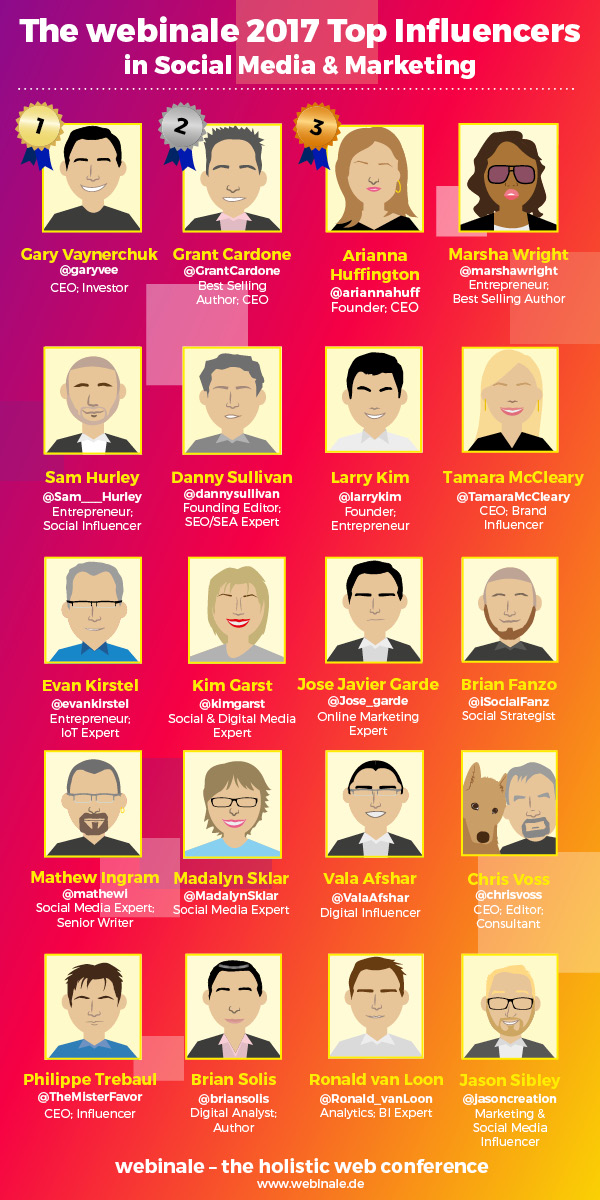 To visit the associated Twitter profiles, just click on the respective portraits. We hope you enjoy exploring new perspectives and find some inspiration.