Adrian Colyer und James Cameron, Venture Partner bei Accel Partners, werden bei unserem post-webinale Event teilnehmen und uns Einblicke dahingehend geben, wie ein Investmentfonds mit einer Feuerkraft von 2 Milliarden US-Dollar relevante Geschäftsmodelle und Technologien bewertet.
In Accel´s Portfolio finden Sie Firmen wie Facebook, Slack, Dropbox aber auch die Marken wie Atlassian, Cloudera, QlikView und Responsys, die in Tech-Kreisen besonders weit bekannt sind. Wir werden nicht nur über diesbezügliche Investitionen der Vergangenheit sprechen, sondern auch darüber, wie zukünftige Investitionsentscheidungen aussehen könnten.

Was sind die Vorteile für Techies bei Investments? Welche aufstrebenden Trends gibt es bei Tech-Investitionen? Was können Gründer, Business Angels und Seed-Investoren von seiner Reise, von seinen Kampfnarben und seiner Gesamterfolgsgeschichte lernen?
Alexander Kölpin, Geschäftsführer und Partner bei Westtech Ventures, wird mit Adrian über diese und weitere Themen sprechen und über das entspannte Kamingespräch ein anregendes Rezept zum Mitnehmen und Reflektieren bereit stellen. Sie werden danach zudem genügend Zeit haben, um sich mit Entwicklern, Gründern und Investoren zu vernetzen. Fragen und Feedbacks sind jederzeit herzlich willkommen!
Hierüber können Sie Ihre Karte reservieren »
Zu den Protagonisten:
Alexander Kölpin @WestTech Ventures Website
Adresse:
Unicorn.Berlin Wedding – Brunnenstraße 64, 13335 Berlin
Agenda – 1. Juni 2016:
Einlass: 18:30
Fireside Chat: 19:00 – 19:40
Diskussion und Q&A: 19:40 – 20.00
Networking: 20.00 – 22.00
Hierüber können Sie Ihre Karte reservieren »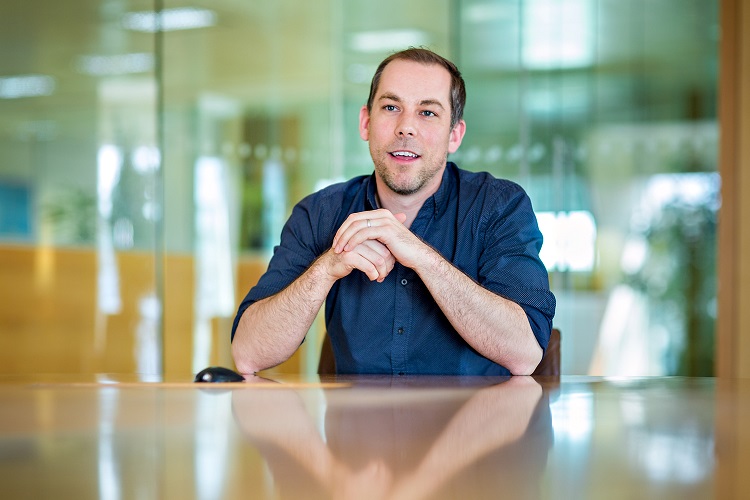 A techie's take on investment. A post webinale Fireside Chat
Adrian Colyer and James Cameron, Venture Partner at Accel Partner, will join us for a post webinale event, giving us insights into into how an investment fund with a fire power of 2 billion US-Dollars looks at both business models and technology. In Accel's portfolio you will find companies like Facebook, Slack, Dropbox but also names which are particularly well known in tech circles like Atlassian, Cloudera, QlikView and Responsys. We will not only talk about these past investments but also about how future investment decisions might look like.
What is a techie's take on investment? What kind of trends does he see in tech investments? What can founders, business angels and seed investors learn from his journey, battle scars and overall success story?
Alexander Kölpin, Managing Director and Partner at WestTech Ventures, will talk with Adrian about these topics and more and will ponder on the key takeaways in a relaxed fireside chat. You will also have plenty of time to network with developers, founders and investors afterwards. Questions and feedback are welcome!
Here you can book your ticket »
To the protagonists:
Alexander Kölpin @WestTech Ventures Website
Address:
Unicorn.Berlin Wedding – Brunnenstraße 64, 13335 Berlin
Agenda – June 1st 2016:
Doors open: 18:30
Fireside Chat: 19:00 – 19:40
Discussion and Q&A: 19:40 – 20.00
Networking: 20.00 – 22.00